Restaurant App Builder
Take orders, payments and keep track of customers with a fully branded app for your restaurant.
✓ Offer mobile ordering for table service
✓ Start offering delivery and collection
✓ Adhere to UK law with simple track and trace tools
Start Building Build it for me (FREE)*
*Free Setup, Subscription Required
Restaurant App Builder
Take orders, payments and improve loyalty with a fully app for your restaurant.
✓ Offer mobile ordering for table service
✓ Start offering delivery and collection
✓ Improve customer loyalty and order frequency
Start Building Build it for me (FREE)*
*Free Setup, Subscription Required
Create a Restaurant Mobile App in Minutes

1. Start with a template
The restaurant app template contains everything you need to showcase your menu and promote offers.

2. Design your app's appearance
Customise your app with your restaurant's logo and edit the colour scheme to match your brand.

3. Add your own content
Add your menu, images and offer in-app booking with our simple drag and drop editor.

4. Get your app live
Get your mobile app live and in the hands of your customers and start reaping the rewards for your restaurant!






Grow your restaurant with a food ordering app
Built-in features to boost business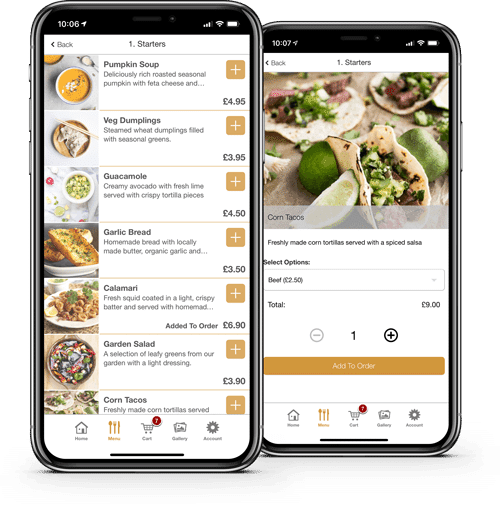 Smart Food Ordering
Allow your customers to order ahead or directly from their smartphone through your own powerful restaurant app.
Our food ordering apps work for table service, delivery and takeout.
Offer delivery and takeout options to add a lucrative revenue stream for your restaurant.
Our user-friendly drag-and-drop suite makes it easy to build your menu and add, remove or change items whenever you need.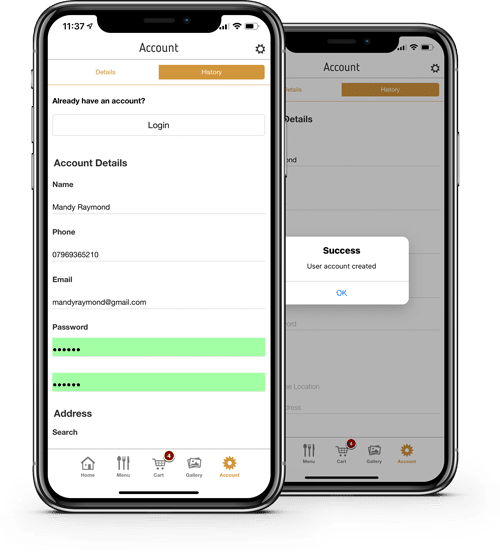 Simple Account Creation
Customers can create an account within your restaurant app to save their favorite orders and keep coming back to your business again and again.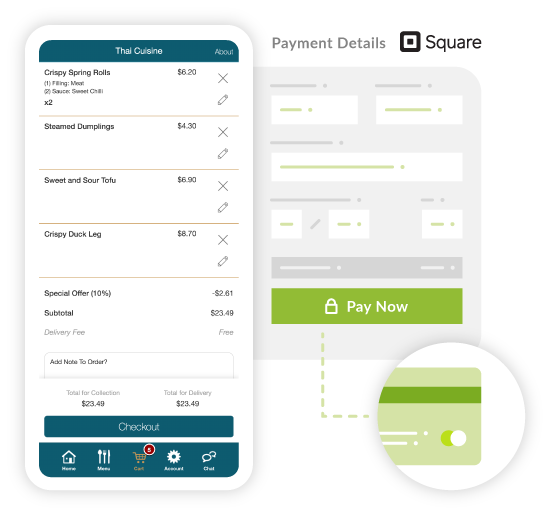 Easy Payment Integration
Add your preferred payment gateway, allow for cash payments and PayPal all within your restaurant app.
Plus, we don't take a penny in commission – unlike online food aggregator services.
We're online and ready to help you create your restaurant app today.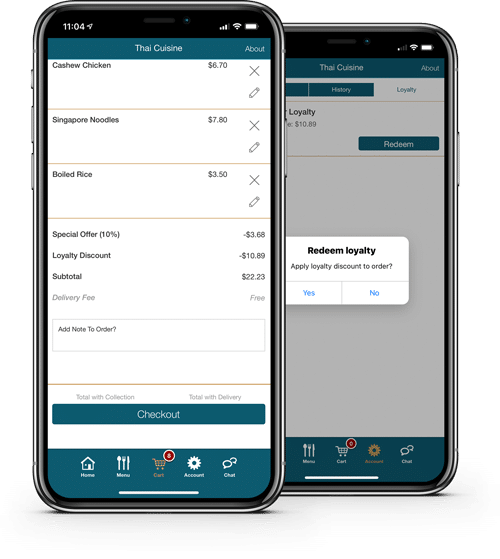 Reward Top Spenders with Discounts at Checkout
Offer customer loyalty through your restaurant app and see your revenue grow as you secure repeat business.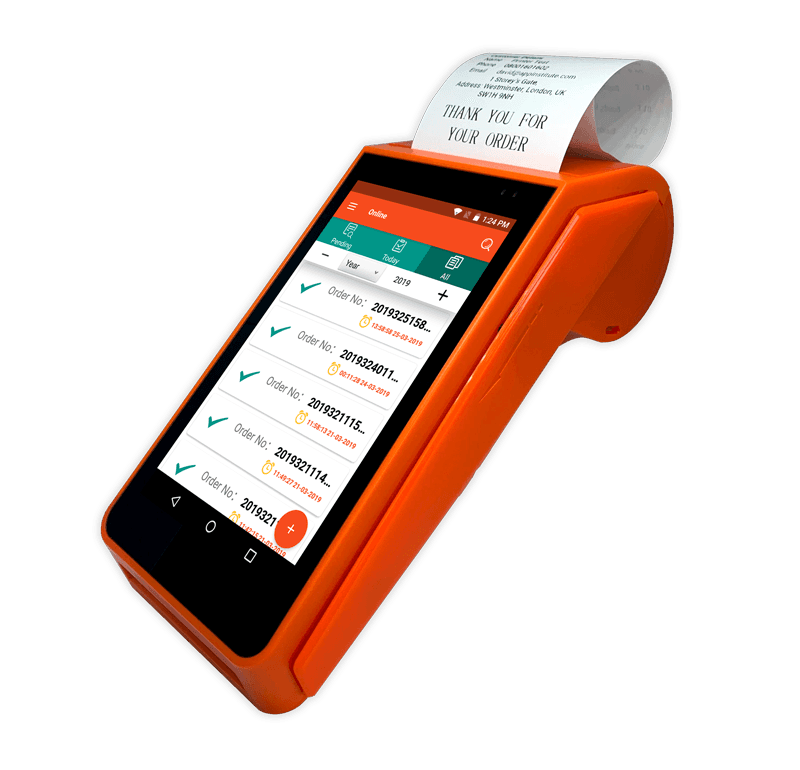 Your Own Wireless Order Printer
Get your own wireless printer that integrates seamlessly with your new restaurant app, making it easy to manage orders that come through with accept or reject functionality.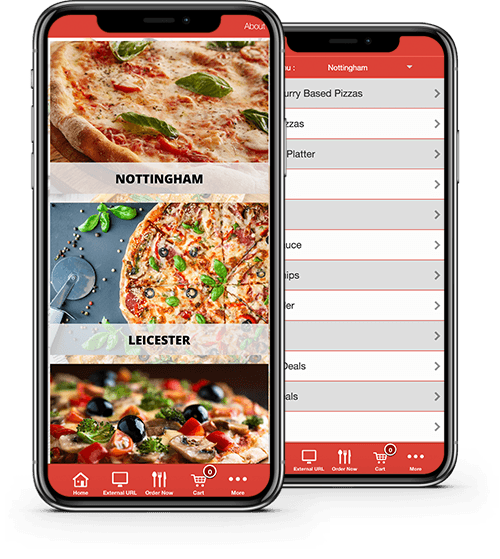 Advanced multi-location Support
Do you have multiple restaurants? No problem. Manage them all within one mobile app by offering a menu for each location.
We're online and ready to help you create your free app today.
Grow your business with our powerful app features
Customise your restaurant app with any combination of our built in features.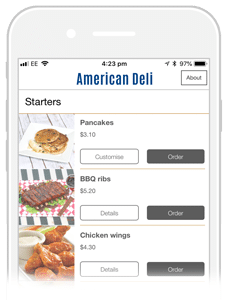 Food Ordering
Perfect for takeaways and restaurants. Offer food ordering services from your mobile app.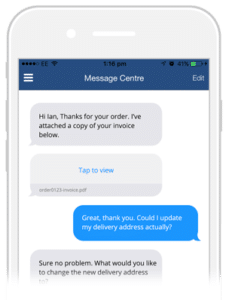 Messaging Centre
Communicate directly with customers with a secure chat centre and send attachments.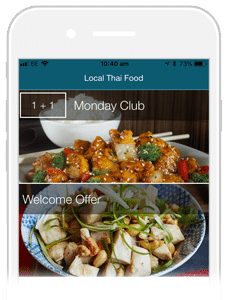 Mobile Coupons
Drive sales and incentivise app downloads with redeemable coupons with set start and expiry dates.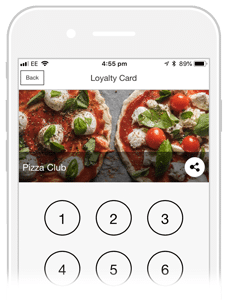 Stamp Card
Our app builder allows you to customise your restaurant's stamp card and even create midpoint offers to keep your customers coming back.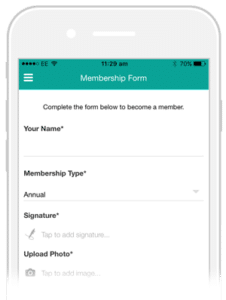 Form Builder
Create a form for anything with features like photo upload, text and signature fields.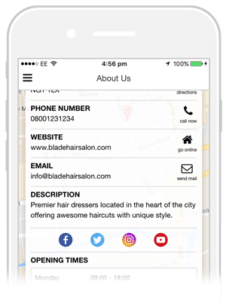 About Us
Provide contact details, directions, social links and your opening hours from one easy to access tab.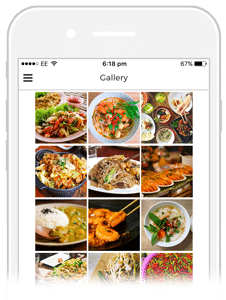 Gallery
Promote your restaurant's products, staff or events and allow users to rate your photos.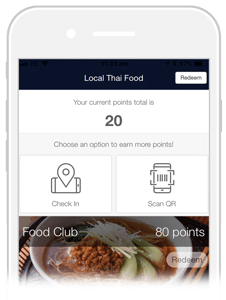 Loyalty Points
Let customers earn points to redeem again rewards by checking into your restaurant.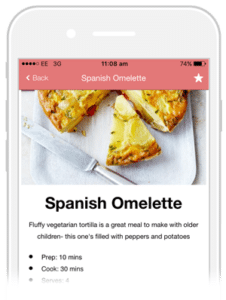 Add Content
Add text, upload images, embed videos or use custom HTML to create unlimited pages of content.
AppInstitute Case Studies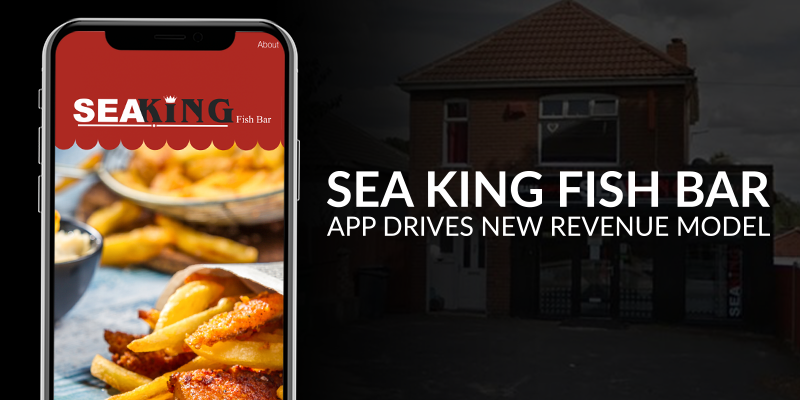 Sea King Fish Bar needed a mobile app to launch its delivery service. The owner, Kulbir Singh, began looking into third-party aggregators apps.
However, he soon realised that fees of up to 30% were unjustifiable and that he needed to find a new solution.
Kulbir was immediately drawn to our app builder because the platform would give him full control over branding and ordering.
He took advantage of AppInstitute's hire a pro service and had the restaurant app released on the Google Play and iTunes App Store in 48 hours.
The app has proved to be an excellent way for the company to streamline its delivery. It has seen the following results:
The restaurant now receives around 25% of all orders through the app.

By offering delivery through its app, Sea King Fish Bar saves hundreds of pounds each week compared to if it used an aggregator app.

"Initially we planned to use Just Eat to offer delivery, but the fees were too high and we thought we'd get better long-term value by building our own product. AppInstitute were great as they were able to get the app up and running in just a few days. The app is easy to use, and many customers prefer the convenience of ordering on their phones."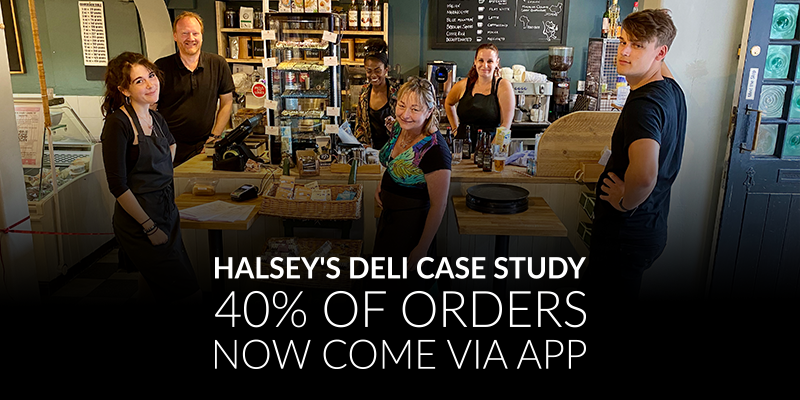 Halsey's wanted to introduce a takeaway service to increase its reach and bring in more orders.
The restaurant needed a restaurant app builder that would give them control over service and how the brand was portrayed. This meant that aggregator apps were unsuitable.
The owner decided to use AppInstitute after seeing its powerful takeaway functionality.
Our user-friendly interface allowed Halsey's to create and publish the restaurant app using AppInstitute in just a few days.
Since its release, the mobile app has been critical to Halsey's business:
The app was downloaded 400 times in just six weeks.

Halsey's now receives around 40% of orders through the app.

It saw a steady increase in repeat business through the app.

Halsey's keep 100% of profits, which would not be the case if they used a third-party aggregator.

"It took less than two days to scope, design and create the initial web app and then a couple of days to go live. We were supported throughout by the AppInstitute team, although we needed little assistance because the build process was pleasingly straightforward. We now receive about 40% of food and drink orders via the app, and we are seeing excellent levels of footfall and a steady increase in repeat business."
– Owner, Halsey's Deli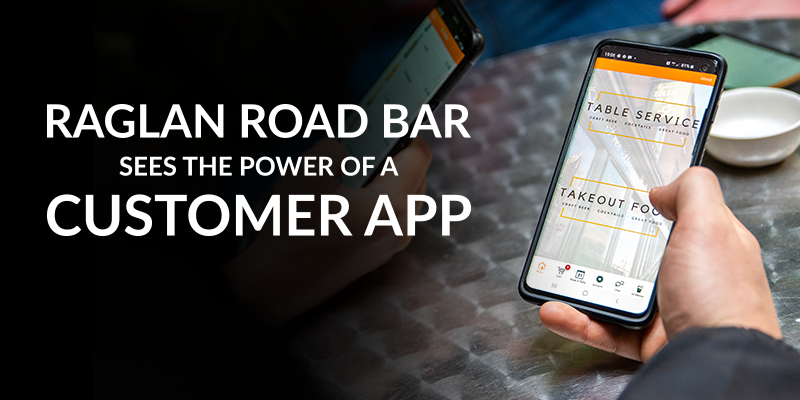 Raglan Road Bar needed a way to generate revenue while the Covid-19 pandemic threatened the hospitality industry.
The bar initially accepted orders by phone or aggregator apps, but soon found the manual payments and commission fees overwhelming.
After researching several options, the owner of Raglan Road Bar decided that AppInstitute was the best solution for its needs.
This was because of our app builder's user-friendliness, templates, loyalty program and contactless ordering services – to name just a few.
Between 4 July and 13 July 2020, this resulted in the following successes:
The app was downloaded 540 times in the first ten days it was available.

The app brought in £10k in revenue, at an average of £1k a day.

The first ten days saw the app process 798 transactions, with an average value of £12.53.

"Operating a bar during the pandemic is unlike anything we've done before. We don't typically provide takeaway or table service, but these two options are now necessary to survive. Thankfully for us, AppInstitute makes it really easy for us to offer both these services to our customers.
-Ged Dowling, owner of Raglan Road Bar
How can I make money from the app?
You can make money from your app by enabling your customers to do more of what usually generates revenue for your business. ie Sell products, food orders, bookings, offer services, all which can be paid for with Credit/Debit Card or PayPal.
Is there a minimum term contract?
There are no lock-in periods with monthly AppBuilder and AppBuilder Pro plans so you can cancel your account at any time. The AppSmart plan requires a 12-month minimum contract.
If I decide to cancel my subscription, what happens to the app?
Your app will be cancelled on the day your account is cancelled and will be unpublished from the Apple App Store and Google Play Store.
Are there any hidden charges?
AppBuilder Pro and AppBuilder Pro+ plans require the creation of your own Developer accounts to submit your iOS and Android apps to the App Stores. Apple charges an annual fee of $99 for this and Google charges a one-off fee of $25.
What can I link my app to (ie websites, databases etc)?
Any web content, or web link can be embedded into the app. ie if you use a web widget like OpenTable for bookings, this can be integrated into your app.
iPhone or Android app? Which is best for my business?
If you're choosing to publish your app on just one platform, either Apple App Store or Google Play Store, you need to consider which one is best for your app. Unless you've already done your research, it can be a difficult decision.
There are various factors to consider when choosing between Apple iOS and Android apps, so I've done the hard work for you. In this post, I'll highlight the factors you need to consider…
Firstly, these two companies account for over 90% of the smartphone market share.
Don't have time to build an app for your restaurant?
We'll do it for you! Hire a pro app builder from £349+VAT FREE (limited time only)
Don't have time to build your restaurant app?
We'll do it for you! Hire a pro from $499 FREE (limited time only)
Get in touch to see how we can create a restaurant app for you.