Create a grocery delivery app today
Build your own mobile app for grocery shopping delivery without writing a single line of code.
✓ Easily upload your products list in CSV
✓ Build your app without coding
✓  Make it easy to start delivering today
Start Building Build it for me
Make a Grocery Delivery App in 4 Easy Steps

1. Start with an app template
Our templates are pre-loaded with the features you need to build a grocery delivery app

2. Brand your app's appearance
Use your existing website to pull colour schemes and add logos and imagery.

3. Add your product list
Easily pull in your products through a CSV file or manually add them with our drag-and-drop builder

4. Launch your grocery app!
Our wizard makes it super simple to launch your grocery delivery app on the app stores.






Everything you need to build an app for delivering groceries
Built-in features to boost business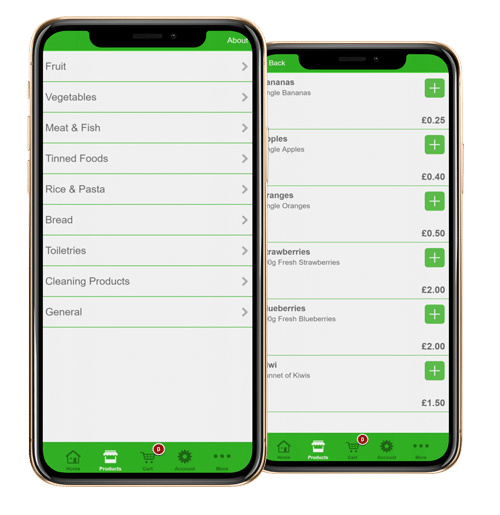 Easily add and change your product list
Our drag-and-drop platform makes it super simple to add your grocery store's product list to your app and add or remove items when necessary.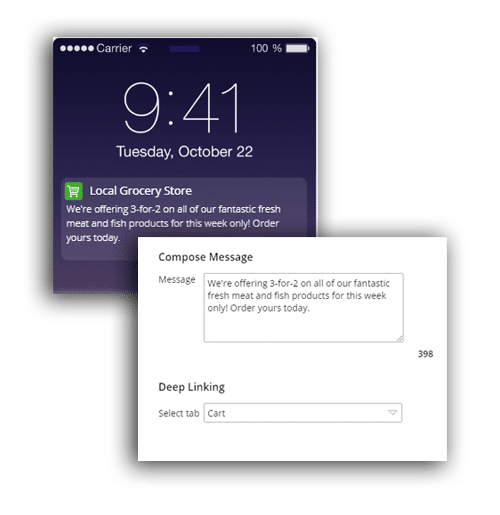 Use push notifications to contact customers
Push notifications are the best way to reach customers directly on their phone's home screen. Give updates on new arrivals in store and promote your offers or deals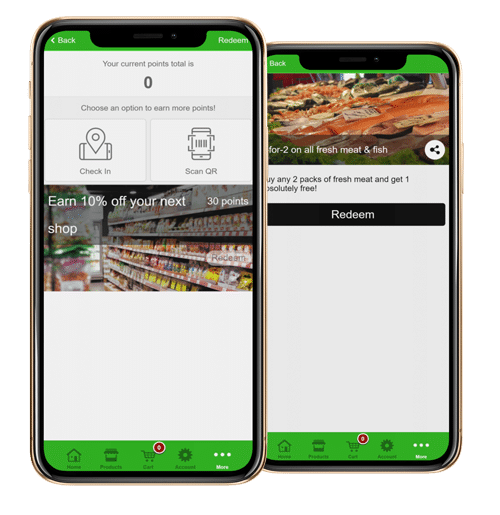 Create digital loyalty programs and coupons
Build a loyalty program to reward your most loyal customers, and create coupons for your grocery store's latest deals and offers.
With AppInstitute, building an app for your grocery store is easier than ever. Whether you're a grocery store owner looking to add a new channel for your business, or an entrepreneur looking to offer delivery from various grocery stores – our app builder is perfect for you.
Don't have time to build your grocery delivery app yourself?
Don't have time to build your grocery delivery app yourself?
Fill out the form for a no-obligation call with our team to discover how we can build it for you.